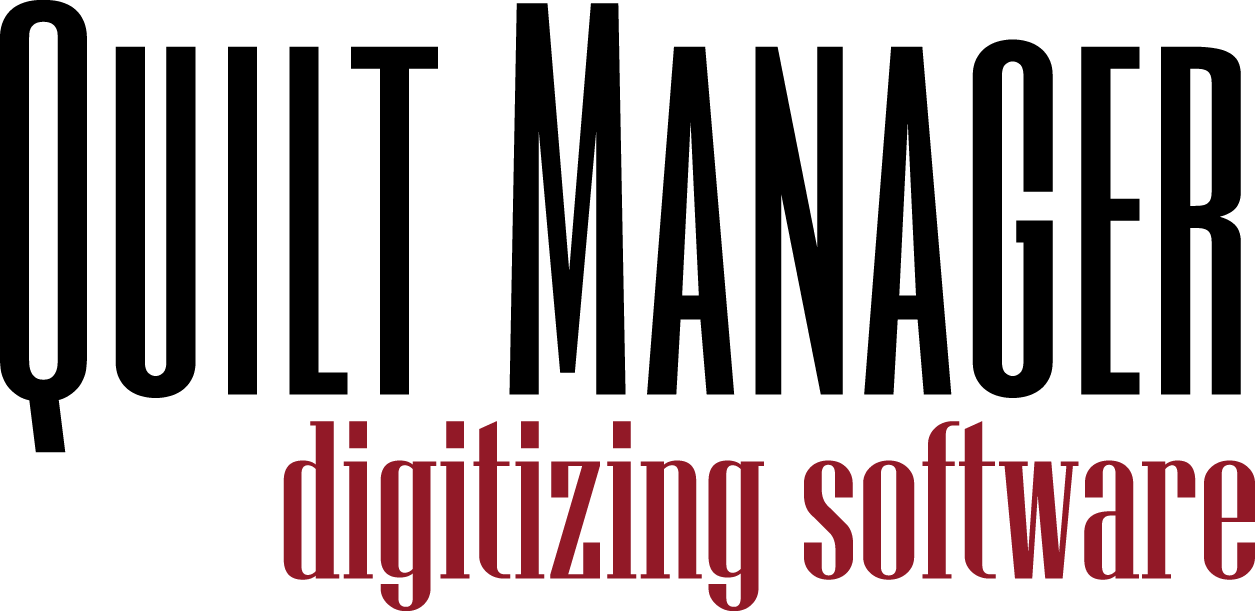 Digitizing Software. Simplified
Quilt Manager is the BEST, most SIMPLE to use digitizing software you can find. It's also the most affordable option to create and modify robotic quilt patterns.  Crop pre-digitized patterns and use what you want in your project.
Regular price $314 Super Sale for a limited time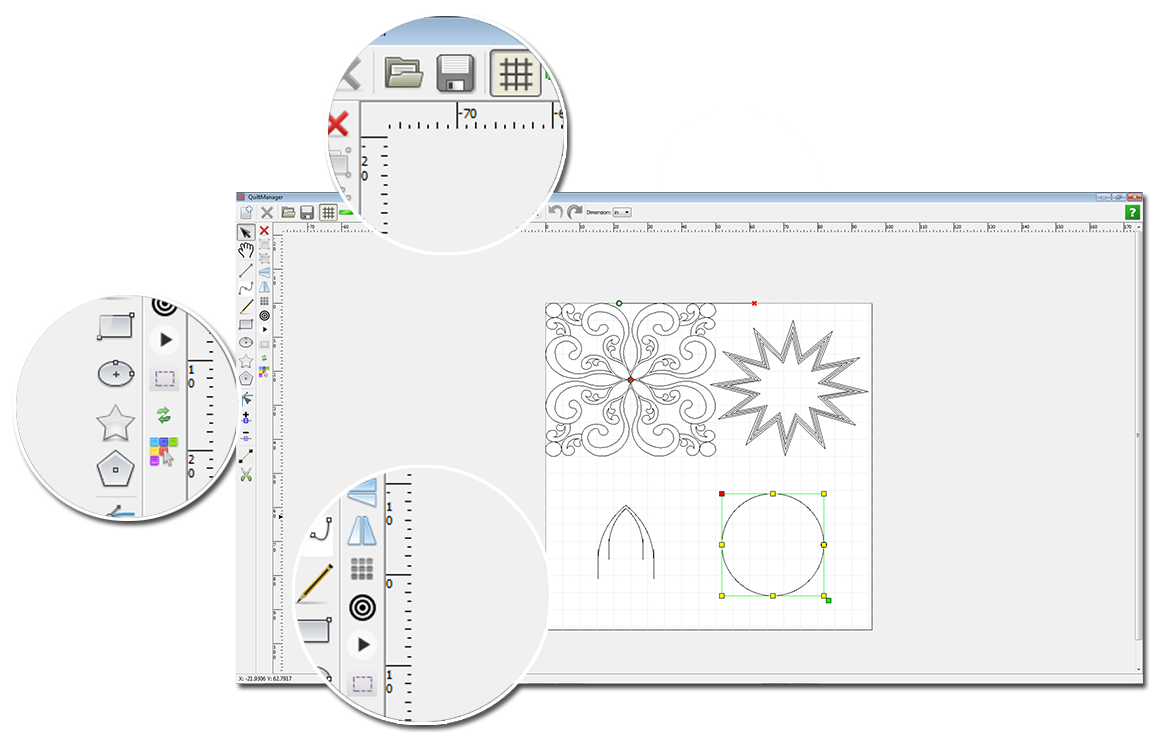 What can the Quilt Manager Do?
Open/Save Digitized Patterns –Whether QLI, DXF, or QCC, Quilt Manager can open your pattern design files. Available output files Are QCC and DXF.
Shape tools -Quilt Manager has built-in shape tools so you can quickly make perfectly proportioned circles, squares, rectangles or stars.
Advanced Editing Tools - Using Quilt Managers advanced features, You can mirror, echo, or repeat patterns.
What ever you can imagine - Check out our tutorial videos for more detailed explanations.
Additional Features
Preview Shape Stitching - watch a stitching simulation of your pattern.
Create & Edit Pattern Boxes – isolate elements of your design.
Grid Views – allow shapes and patterns to auto-align with gridlines.
Show Stitching Jumps - shows where the stitching arm will "jump" and not stitch.
Create Custom Shapes - multi-cornered, circular, square, polygons, stars, etc.
Adjust & Manipulate Shapes – divide line paths, cut shapes, edit line points.
Draw Freehand - custom draw, add to existing patterns.
Join Path Points - connect an end point and start point of two different shapes.
Set Colors - differentiate your shapes easily and quickly.
Group/Ungroup Shapes – preserve spacing between several different shapes.
Swap Start & Stop Points – eliminate wasted thread.
Mirror Vertically & Horizontally – quickly invert the shapes positioning.
Repeat Patterns – place similar shapes in several adjacent grid boxes.
Set the Dimensions - set your preferred unit of measurement.
Minimum System Requirements:
500 MHz 512 mb RAM 1 GB Hard Drive Windows XP or newer CD-ROM Drive Mouse
Supported File Formats:
Butler Robotics-- qcc, qli, dxf
Shirley Stitcher – qcc
Quilt Magician – qcc
Statler Stitcher – qli (import only)
AutoCad – dxf
At only $209, Quilt Manager is well below the cost of other digitizing software.
So how do I find out more?